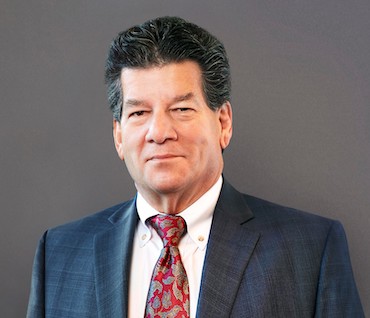 Gary P. Goodfried, M.D.
Orthopedic Surgery- Joint Reconstruction

1905 S Donnybrook Ave., Tyler, Texas 75701

(903) 597-3140
Also Sees Patients At:

Tyler – Donnybrook Ave
Important Patient Notice
After 38 years in practice, Dr. Gary Goodfried has announced his retirement effective December 31, 2022. Dr. Goodfried will continue doing elective total knee arthroplasty through mid-October, and elective total hip arthroplasty through mid-November. Dr. Goodfried thanks all of his patients for entrusting him with their care. It has been his honor to serve you.
Dr. Goodfried will be referring his patients to the exceptional care of his fellowship trained colleagues here at Azalea Orthopedics.
---
Gary P. Goodfried, M.D. was board certified for over 30 years and continues to pursue his love for orthopedics and passion for leading in the cutting edge of orthopedic surgery. He has applied his engineering background and love for orthopedics to pursue implant designs that continue to lead the way in revision arthroplasty. He now pursues the latest innovations of Robotic Total Hip as well as Robotic Total Knee Arthroplast.
His training includes a medical degree from The University of Texas Health Science Center at San Antonio, an internship in General Surgery at St. Vincent's Hospital, Portland, Oregon and an Orthopedic residency in Orthopedic Surgery at The University of Texas Health Science Center at San Antonio.
As a long-standing member of the Smith County Medical Association, Dr. Goodfried is a fixture in the Texas and East Texas orthopedic community. Texas Monthly recognized Dr. Goodfried's talent three consecutive years with the Super Doctors ® honor.
His interests include total knee replacements, hip arthroplasty, anterior approach hip replacements, robotic-assisted surgery and muscle-sparing procedures for both athletes and non-athletes alike.
Our Team
by Location
Browse our locations to see which doctors are available at each facility.