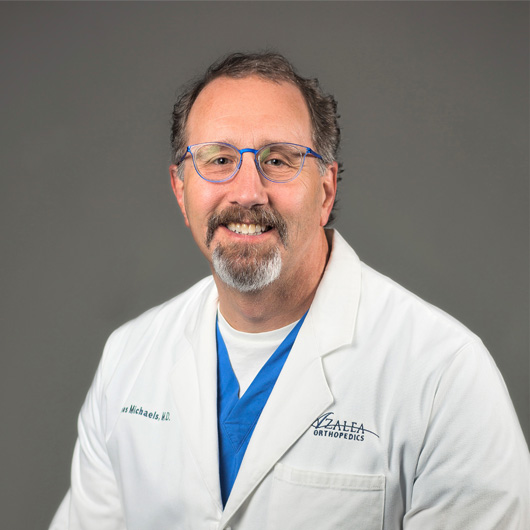 James P. Michaels, M.D.
Phyisical Medicine & Rehabilitation

3414 Golden Road, Tyler, Texas 75701 (Spine Center)

(903) 939-7557
Dr. Michaels specializes in General Physical Medicine and Rehabilitation practice with an emphasis in spine pain, spinal injections, electrodiagnostics, repetitive motion injuries, and sports medicine and Botox treatments.
"My practice emphasizes nonsurgical care for spine, joint and nerve problems," Michaels explains. "My goal is to reduce pain and when possible eliminate pain. Pain management techniques and treatments cover a broad spectrum of care and I try to integrate these options to optimize each patient's functional capabilities."
He is assisted by Physician's Assistant Heather Rasnake, P.A.
Our Team
by Location
Browse our locations to see which doctors are available at each facility.