Office Hours
& Appointments
Office hours are 8 a.m. to 5 p.m., Monday through Friday. Patients are seen by appointment except in the case of emergencies. To avoid scheduling problems, we suggest that you call in advance as far as possible to make your appointment. New Patients should report at least 30 minutes prior to their appointment time for registration purposes. Download and complete your patient forms in advance to save time. If you have any questions or would like to schedule an appointment call 903-939-7501.
Click Here For Location Map & Direction Patient Forms
New patients should arrive 30 minutes early to complete the necessary paperwork; established patients, please arrive 15 minutes prior to your appointment.
What to Bring:
Drivers License or valid ID
Insurance Card(s)
Imaging disks pertaining to your visit (x-rays, MRI, CT)
Medication List
Method of payment for co-payment, co-insurance and deductibles
Debit card, credit card, HSA or $150 deposit (please refer to our "Credit Card on File Policy" below)
Medical Records Request
Please click here to complete the medical records release form in its entirety. You may fax the completed form to (903)939-7761, drop it off in person or mail it to Azalea Orthopedics Attn: Medical Records 3414 Golden Rd. Tyler, TX 75701.
Please allow up to 48 hours to process your request. Contact us with any questions at (903) 939-7764.
Notice on Imaging Files
Please bring any imaging (MRI, CT, X-Ray) pertaining to your case to your appointment. If you fail to bring these necessary reports at the time of your visit, we may have to reschedule your appointment.
We can access imaging from the listed facilities: UT Health East Texas, Christus Trinity Mother Frances, Baylor Scott & White Texas Spine & Joint, Tyler Internal Medicine Associates, Dedicated MRI Center of Lufkin and Hospitality ER. The listed facilities are subject to change, please contact your medical provider's team before your appointment.
Location Information
Our Main Office location is split into three sections. The Main Level (left entrance) is located on the second floor adjacent to the Joint Reconstruction Center (right entrance). The Spine Center is located on the lower level of the building and is the only entrance that faces Paluxy Drive. You cannot access the upper levels from the Spine Center or vice versa. All spine & pain management doctors are located in the Spine Center, and all specialists are located on the main level. Before your visit, see your doctor's page to ensure you arrive at the correct office.
Policy Updates -
Credit Card on File & Cancellations
Credit Card on File
As of January 1, 2019, Azalea Orthopedics requires patients to provide a credit, debit or HSA card on file at the time of service. This will enable patients to conveniently address any remaining financial responsibility after insurance has processed billed charges. We are happy to answer any question you may have; feel free to review the FAQs or call our billing department at 903-939-7777.
Cancellations
We understand that life happens, and occasionally you might miss a scheduled appointment for various reasons. When you miss an appointment without canceling, someone else who could have been seen in your place is delayed unnecessarily. If you are unable to keep your scheduled appointment, it is our policy that you must cancel and/or reschedule your appointment at least 24 hours PRIOR to your scheduled appointment time. Please click here to read for additional information. If you have questions please contact our billing department 903-939-7777.
Contact Quick Links
Main Office: (903)-939-7500 or click here for other location numbers
Click here to schedule an appointment online or call 903-939-7501.
If you should need emergency orthopedic care after regular office hours, weekends or holidays, please call our office number (903)-939-7500.
If you are in need of emergency or urgent care, please call 911, or visit a nearby emergency care facility:
Telephone Calls
(Non-emergency)
If you call to speak with your physician or the nurse, please understand that circumstances may not allow this at the time of your call. Please leave your name and number on the nurses' voicemail so that they may return your call. If your call is of an urgent nature, please let the operator know.
IF YOU HAVE QUESTIONS CONCERNING YOUR BILL PLEASE CONTACT THE BILLING OFFICE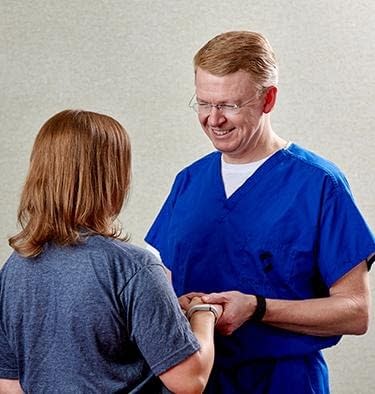 Emergency Care
Accidents can and do happen! If you should need emergency orthopedic care after normal office hours, weekends or holidays, please call our office number (903)-939-7500. One of our physicians is always on call to provide you with immediate medical care. You may also go to Texas Spine & Joint Urgent Care Center or the emergency room at East Texas Medical Center (now UT Health East Texas) or Trinity Mother Francis Hospital (now Christus Trinity Mother Frances), where one of our physicians will be contacted by the hospital.
Prescriptions
For prescription refills, please contact your pharmacist during regular office hours. The pharmacist will contact our office for authorization of your refill.