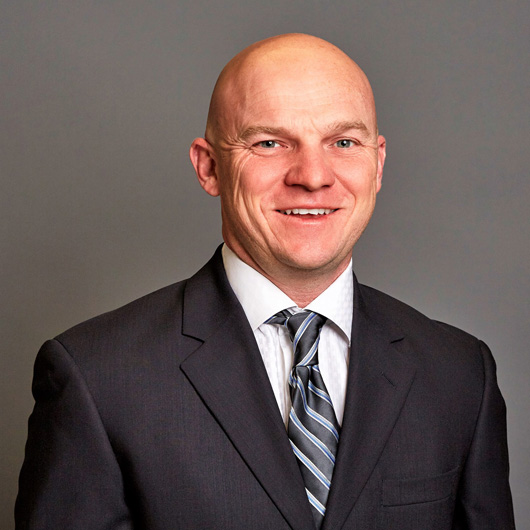 Chad J. McNeil, M.D.
Physical Medicine & Rehabilitation

3414 Golden Road, Tyler, Texas 75701 (Spine Center)

(903) 939-7591
Also Sees Patients At:

Main Office & Orthopedic Doctors in Tyler, Texas
Dr. Chad McNeil is a Board Certified physician who specializes in Physical Medicine & Rehabilitation, as well as sports medicine and spasticity. He has a particular interest in back and neck pain, spasticity management, and nerve testing for problems like numbness, tingling, pain, or weakness.
Dr. McNeil graduated from Texas A&M University. He received his Doctorate of Medicine from The University of Texas Southwestern Medical School at Dallas. Dr. McNeil completed an internship in Internal Medicine and residency in Physical Medicine and Rehabilitation at the University of Utah.
"An important part of my job is helping my patients understand their symptoms and the impact they can have on health and lifestyle," McNeil explains. "Together, we can then develop a comprehensive treatment plan that addresses those symptoms as well as the underlying causes."
He is assisted by Nurse Practitioner Jennifer Turner, N.P.
Our Team
by Location
Browse our locations to see which doctors are available at each facility.