East Texas Spine Specialists
The spine is remarkable. Also known as the backbone or vertebral column, its 33 bones and ligaments hold you upright and protect your spinal cord, which is an important part of the central nervous system. If your spine is injured, diseased or in pain, your entire life can be affected. The Spine Center at Azalea Orthopedics in Tyler, TX offers one of several musculoskeletal specialties practiced by our skilled doctors, who can help you walk tall again and move freely. Whether you are in Athens, TX; Tyler, TX; Longview, TX; Palestine,TX; Mount Pleasant; or neighboring areas in East Texas, our spine orthopedists can help you take back your life with a healthy spine.
Azalea Locations for
Spine Treatments
Spanning throughout East Texas, Azalea Orthopedics offers spine treatments to relieve back pain at most of our locations which allows patients to receive specialized spine treatment with ease.
What Your Spine
Does for You
If your spine is unhealthy, your spinal cord may be at risk. In essence, your spinal cord runs from the base of your neck down to your pelvis. The spine serves several primary functions. It acts as a pillar to support your body's weight and provide balance. It also protects your spinal cord, nerve roots and several internal organs. Finally, it enables flexible motion, connects your brain and body, making it possible for your limbs to move. If you have pain or spinal problems, you may need to see a specialist, since problems with your spine can adversely affect your entire life.
How Our Spine Doctors
Can Help Your Spine
Our spine doctors are board-certified surgeons who specialize in musculoskeletal pain associated with the vertebral column. Azalea Orthopedics has three spine specialists — Drs. Merrick, Raabe and Russell— who can help relieve your pain or alleviate other problems through various means, including spine surgery. Our spine clinic in Tyler, TX also has several non-surgical specialists, who focus on conservative care options. Whatever treatment plan best suits your needs, you can rest assured that we will be with you through your entire healing process, offering support and encouragement as well as care.
Robotics & Your Spine
New advancements in treating your spine extend to robotics-assisted spine surgery. Azalea Orthopedics is among the few in Texas offering this high-tech surgical option for our patients. The Mazor Renaissance Guidance System allows your surgeon to create a highly-customized surgical plan before entering the operating room. Once the procedure begins, the robot assists your surgeon throughout surgery to increase your surgeon's accuracy. Thus providing consistent results and optimal outcomes for patients.
Minimally Invasive Procedures
Azalea Orthopedics goal is to get you feeling and moving around better. Sometimes a spine injury or condition will need to be addressed surgically, but there are minimally invasive procedures our specialists also consider in a patient's treatment plan. What is the difference between surgery and minimally invasive surgery or MI surgery? MI procedures use a small, more targeted incisions while traditional surgery requires a larger incision.
Minimally invasive surgeries are made possible by using an arthroscope. This is a device with a small, lighted camera on the end of a tube that allows your physician to perform the surgery via instruments inserted through pinpoint incisions.
So what are the benefits? MI surgery allows your surgeon to cut less muscle which ultimately results in less scar tissue, less damage to soft tissue and recovery tends to be more comfortable for patients. It is important to keep in mind not all patients are candidates for surgical procedures.
You will also find a team of first-class, caring non-surgical spine specialists at Azalea Orthopedics. We treat painful conditions of the back, neck, nerves, joints, sports injuries and more. Some of these procedures include injections, spinal cord stimulation and nerve blocks. What sets these procedures apart, many do not require general anesthesia or hospitalization. Accuracy matters in treating your pain which is why our physicians often use ultrasound and x-ray guided injections for precise pain relief.
Meet Your
Trusted Orthopedic Team To Help Your Spine Pain

Our spine surgeons and pain management doctors are experts in treating the entire spectrum of spinal disorders, ranging from neck and back injuries, deformities, congenital disorders, herniated discs, spinal stenosis, sciatica, arthritis, and other spinal problems associated with back pain. Our surgeons specialize in the following procedures to repair and preserve the spine:
Tumors
Infections
Scoliosis and Ankylosing spondylitis (arthritis in the spine)
Mazor Renaissance Robotic Guidance System
Spine Arthroscopy
Minimally-Invasive Surgery
Spinal Stenosis
Disc Herniations
Robotic-Assisted Spine Surgery
Fusions
Microdiscectomy
Kyphoplasty
Lumbar Decompression & Fusion
Posterior Cervical Decompression
Dorsal Root Ganglion Stimulation
Migraine Injections (Botox)
Vertiflex
Spasticity Injections
Spinal Cord Stimulation
EMG Electromyography
At Azalea Orthopedics, our goal is to help you live pain-free with a high quality of life. Our specialists are on call 24 hours every day. If you have an emergency, you can always reach us. We are just a phone call away, at any time.
Our Orthopedic Spine Surgeons
Meet our Industry-leading Orthopedic Spine Surgeons.
Azalea Orthopedics goal is to get you
Todd M. Raabe, M.D.
Dr. Raabe is a Board-Certified, Fellowship trained orthopedic spine and neck surgeon specializing in adults and pediatric care. He completed his fellowship training at the Colorado Spine Center and the Rocky Mountain Spine Center in Aurora, Colorado. He has a particular interest in Robotic-Assisted Surgery, difficult scoliosis cases, and complex spinal stenosis issues.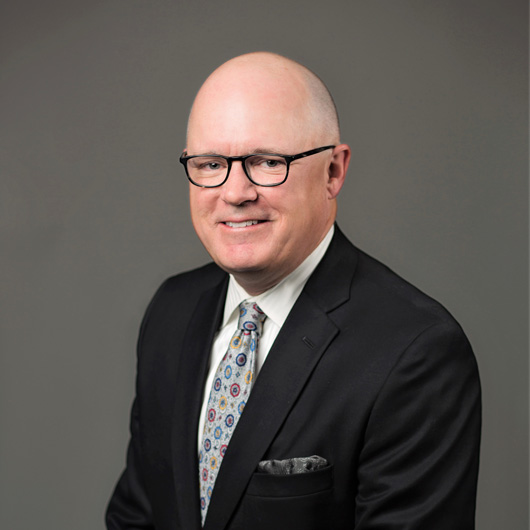 Michael E. Russell II, M.D.
Board Certified and Fellowship-Trained orthopedic spine and neck surgeon, Dr. Russell specializes in treating spine injuries, deformities, and degeneration. His interests include minimally invasive procedures, decompression for lumbar spinal stenosis, and cervical spine surgery.
Michael T. Merrick, M.D.
Dr. Merrick is a Board-Certified orthopedic spine and neck surgeon with fellowship training in adult and pediatric surgery. He completed a fellowship in spine surgery at the world-renowned Norton Leatherman Spine Center in Louisville, Kentucky. His interests include minimally invasive surgery, degenerative conditions in the neck and back, and deformity surgery.
Our Non-Surgical Pain Management Team
Meet our industry leading Non-Surgical Pain Management Team.
Azalea Orthopedics goal is to get you
Don't Wait, Schedule an Appointment With
Azalea Orthopedics Today!
Your road to pain-free, easy movement starts by reaching out to one of our locations in Tyler, TX; Longview, TX; or throughout East Texas. Contact us to learn more about what we can do for you or request an appointment online. We work with each patient to create a customized plan for their needs, and our goal is to provide unparalleled customer service throughout the healing process.
We don't want you to live in pain. Call Azalea Orthopedics today to schedule an appointment with one of our spine specialists. We look forward to hearing from you and more importantly, helping you get on the road to recovery.