About
Physical Medicine and Rehabilitation
Physical rehabilitation in its essence is the preservation and restoration of function. The spectrum of rehabilitation services is vast and has no boundaries with respect to location, age, gender or medical disorder. To introduce you to physical rehabilitation, we will discuss the patient population, patients' problems, rehabilitation professional and intensity of rehabilitation.
Azalea Orthopedics Locations for
Physical Rehabilitation
Azalea Orthopedics offers physical rehabilitation at most of our locations throughout East Texas.
Who We Treat
The patient population ranges from infants with developmental disabilities to the geriatric population and encompasses patients who have functional deficits from accidents or acute medical events and those deficits from progressive disease or chronic disorders.
Injuries and dysfunction resulting from occupational and sports injuries are appropriate for physiatric evaluation. (Physiatrist is a physician of physical medicine and rehabilitation.)
Patients' problems are generally complex and require a multi-disciplinary approach coordinated by the physiatrist, functions of the primary care physician and specialists for medical issues such as spasticity, bowel and bladder dysfunction, musculoskeletal problems and complications associated with disability. Areas managed by rehabilitation clinicians include mobilities, self care, communication, swallowing and rehabilitation for vocation, education, recreation and psychological adjustment to disability.
Rehabilitation
Rehabilitation professionals include physical therapists, occupational therapists, speech pathologists, psychologists, care managers, prosthetists, and orthotists or creational therapists, vocational specialists, and teachers. Some patients with limited impairments, such as musculoskeletal issues may require only a subset of these services.
The intensity of rehabilitation services provides varieties according to the patient's severity of illness. Hospitalized patients generally receive treatment one or two times per day, five to seven times per week, with patients in the intensive care unit receiving shorter sessions than those on the rehabilitation services or other wards.
Some patients require more attention and a higher degree of therapeutic services; for that particular population, we recommend the Center at Grande in Tyler, Texas. This skilled nursing facility offers comprehensive care including but not limited to, physical therapy, occupational therapy, speech therapy, and physiological care in the comforts of an upscale hotel like setting.
Treatments
Treatments provided in subacute settings to selected patients typically are five times per week. For other subacute patients, outpatients and home therapy, it is more common to treat less frequently. The duration of ongoing treatment varies according to each patient's condition. Regardless of the setting, therapy is not considered justified after functional plateaus have been reached.
Our

Physical Medicine & Rehabilitation Physicians


Meet our industry leading Interventional Pain Management Specialists.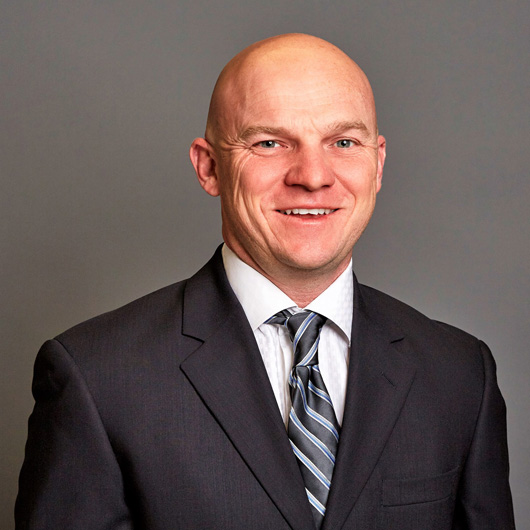 Chad J. McNeil, M.D.
Dr. McNeil is Board-Certified in Physical Medicine and Rehabilitation; his interests include sports medicine, spasticity cases, EMG testing, nerve injuries, spinal cord stimulation, and Botox injections for Chronic Migraines. His practice focuses on both elderly and young patients alike.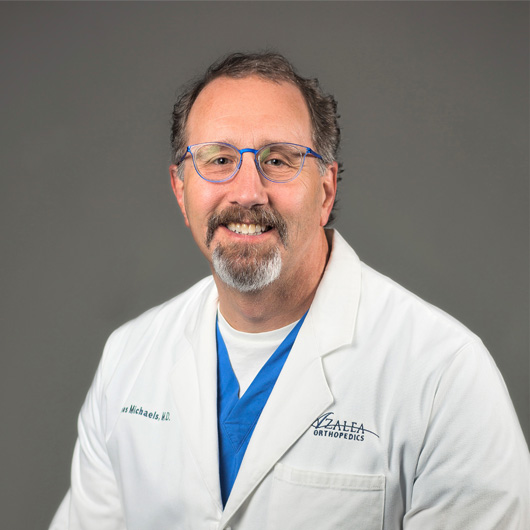 James P. Michaels, M.D.
Board-Certified by the American Board of Physical Medicine and Rehabilitation, Dr. Michaels specializes in Physical Medicine and Rehabilitation, spine and neck pain, spinal injections, electro diagnostics, repetitive motion injuries, spinal cord stimulation and Botox treatments.
Jerry Schwarzbach, M.D.
Board-Certified in Physical Medicine and Rehabilitation, Dr. Schwarzbach has extensive experience and advanced training in electromyography (nerve testing), and neuromusculoskeletal medicine and spine care. With over 35 years of experience, Dr. Schwarzbach has contributed to several publications and professional presentations to the medical community.
Contact Your
Pain Management Specialists Today!
Our main office is in Tyler, TX, but we also have a number of other locations throughout East Texas from Longview to Mount Pleasant. Our physical medicine and rehabilitation orthopedists are waiting to offer you skilled treatment and heartfelt support through your entire treatment and healing process. Contact us today to get started on a pain-free tomorrow.