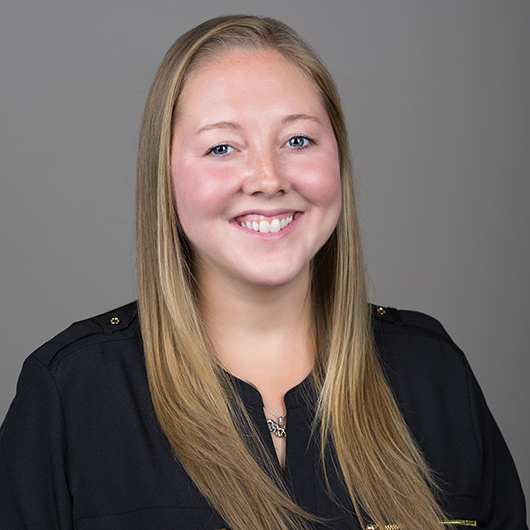 Lindsey Markel, FNP-C
Nurse Practitioner

3414 Golden Road, Tyler, Texas 75701 (Spine Center)

(903) 939-7772
Lindsey Markel was born and raised in Lindale, Texas. She graduated from the University of Texas at Tyler in 2011 with her Bachelor of Science in nursing. After seven years of practicing in the Neonatal Intensive care unit, she graduated with her Master of Science in Family Nurse Practitioner from the same university. She is credentialed by the American Association of Nurse Practitioners.
"I've always had a passion for caring for people, and I'm particularly interested in helping people overcome spinal issues," Lindsey explains. "Back and neck pain is extremely difficult to endure, and my job is to assist our spine surgeons and work with each patient on their road to recovery."
Lindsey always had a desire to return to the East Texas area so that she could give back to the community where she was raised. Reading has always been a passion for Lindsey; she enjoys learning and spending time with her husband and their pets.
Our Team
by Location
Browse our locations to see which doctors are available at each facility.